Beginner Surf Lessons
There are many beautiful beaches surrounding Barbados, with many of these being great spots for Learning to Surf. If you want to Learn to Surf in Barbados the most popular Surf break is Freight's Bay, the moderate waves and sandy sea floor make it a comfortable and safe environment for Learning to Surf.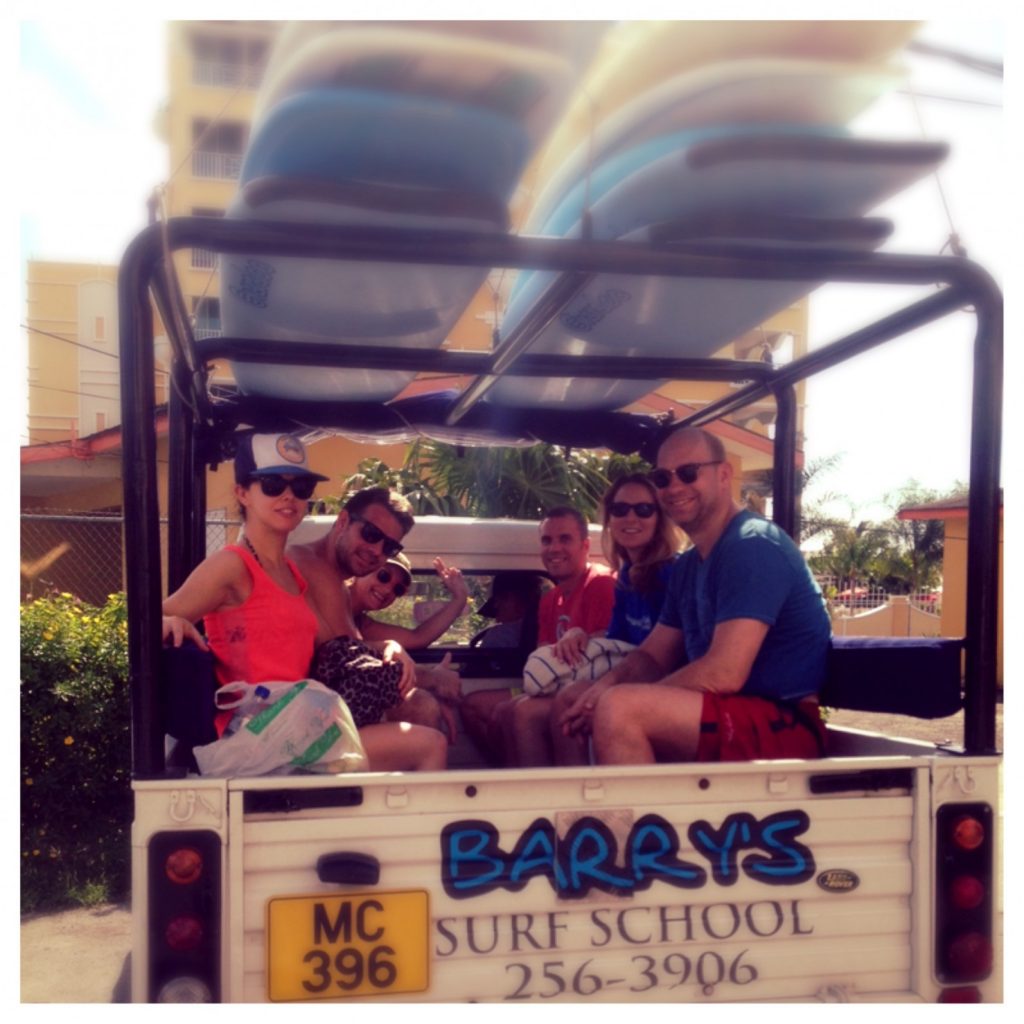 The key to a great Surfing experience in Barbados is picking the right Surf School. Our instructors at Barry's Surf School are well trained and have Surfed the waters around Barbados for a long time! Their knowledge and expertise helps get the majority of our clients stand on their first Surfing lesson which is an incredible experience.
When you are planning to Learn to Surf in Barbados, small group sessions are key. We only have classes of four to one Surf instructor. This allows our Surf instructors to keep their eyes on everyone to make sure everyone is safe.
Our Beginner Surf Lessons consists of about 20 minutes on the land where we teach you the basics of how to get up on the Surfboard, known as the pop up.
The three basic steps to the pop up are as follows:
Place your hands flat on the board at the bottom of the rib cage, as if you were going to do a push-up.
Push your chest up off the board while keeping your upper thighs and pelvis in contact with the board
Bring your dominant leg forward in between your hands and turn your hips so your feet are perpendicular to the board.
Once you have mastered these steps in your Beginner Surf Lesson your instructor will show you how to jump up onto the board. Our lessons consist of a one hour and forty five minute session in the water where you can practice your moves and even catch some waves on your own. We will even allow you to keep the board for the day after your lesson so you can keep practicing!
Learning to Surf is a fun way to spend your time in Barbados. The feeling of gliding effortlessly across the water is definitely one of the memorable experiences and it is the best way to escape any stress in your life. Hopefully you will come and make those amazing memories with us!